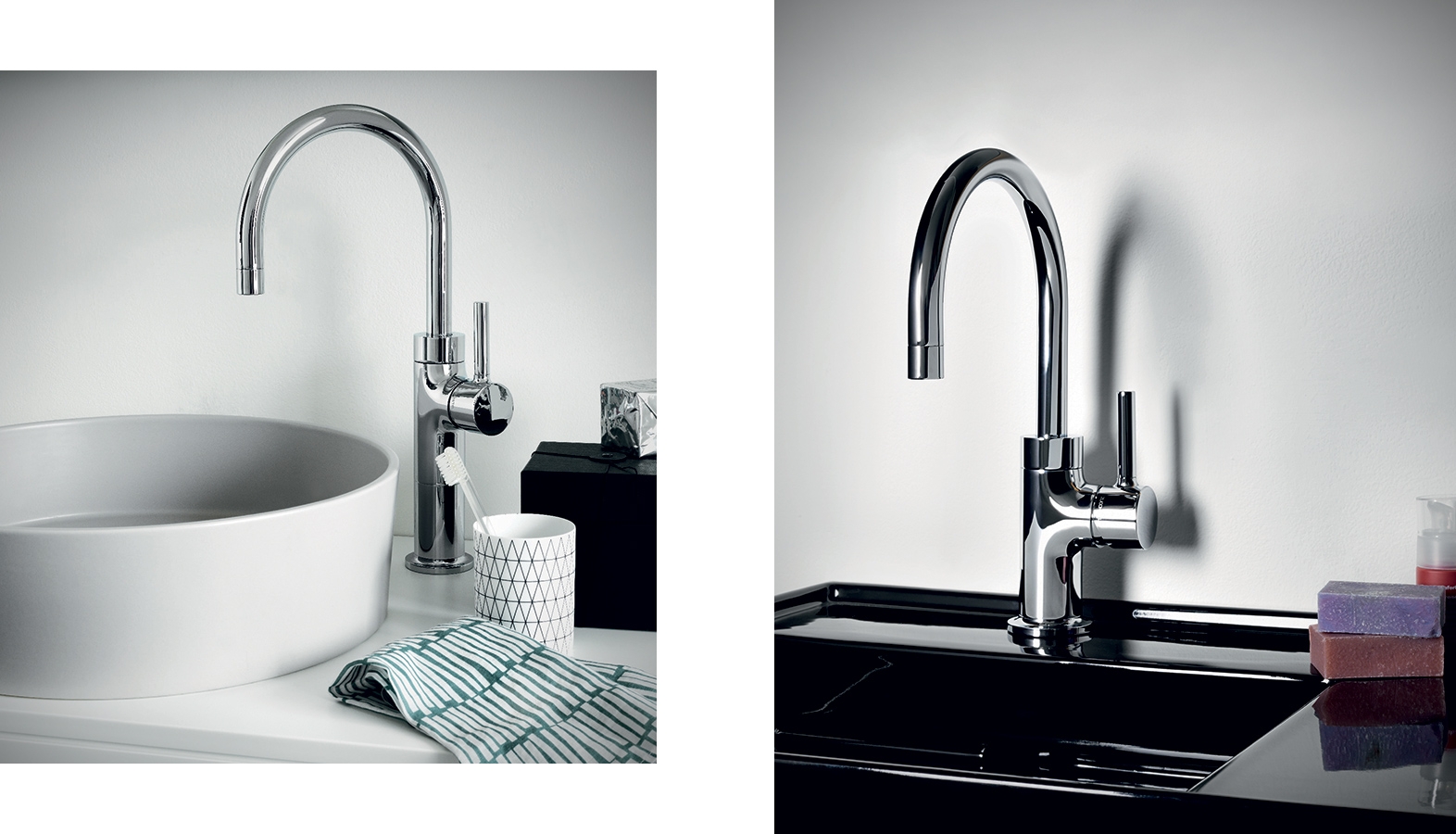 Pan
BATH / SINK
Ludovica+Roberto Palomba: "The Pan collection is our interpretation of the basic cylinder type single lever mixer which begins with classic archetypes and goes on to develop completely original aesthetics and new types of taps. We concentrated our attention on the joint between the vertical and horizontal elements: as in nature there are no cuts and weldings so that the spout and handle are derived from the body of our tap through a soft connection designed like the trunk of a tree according to exactly the same smooth logic found in the graft between the trunk and the branch of a tree."
Lightness and simplicity are the hallmark characteristics of this collection of transversal versatile tap systems featuring an extraordinarily broad range of models. The simple design of these products stands in sharp contrast to the infinite array of original compositional possibilities. Creating an industrial answer to multiple functional and design requirements, Pan has also been extended with the Pan+ collection: a modular line that can be combined in multiple tailor made ways.
Taps and fittings can be moulded to meet individual needs ensuring the bathroom is a truly personalised space. The rectangular plates are the backdrop for functional elements that are more cylindrical. Everything is combined with soft organic joints. The seemingly simple shapes mutate in sophisticated bathroom furnishings.